Take advantage of all the free resources I have for you.
---
Tired of sharing all your posts with everyone on Facebook? Why not create lists to help you organize who you share content with. Get the steps to create them here.
---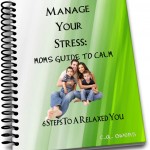 Manage Your Stress: Moms Guide To Calm
Free Guide to Managing Your Stress
---
More to Come!!!
In the meantime why not join my list so you'll be the first to know when the free stuff comes out.